Sniper Hockey is proud to offer our products through select training facilities and retailers such as:

Front Row Sports is a premier destination in the Niagara region for hockey equipment, skate sharpening, repairs and other sporting goods and apparel. Their Thorold Superstore is the headquarters and one of six locations that include St Catherines, Niagara Falls, and newest location Grimsby Ontario. Their USA locations include the Western New York flagship in West Seneca and premier pro shop in Williamsville.

1-905-680-4588 : sales@frontrowsport.com
Visit at: 133 Front St North, Thorold ON, Canada
1076 Union Rd, West Seneca, NY, 14224 USA
15 Main St W, Grimsby, ON Canada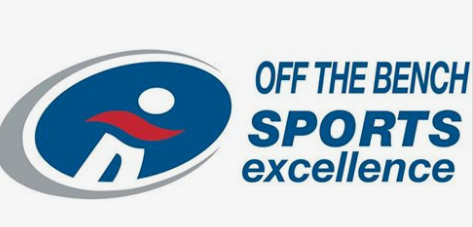 Off The Bench Sports Excellence is a popular location in the Caledonia surrounding area for hockey equipment, skate sharpening, baseball equipment and other sporting goods & apparel. Previously know as Lawrence's Sports, it's under new ownership in March 2018 to continue with excellent service and serve the local community!
Unit 5 - 282 Argyle St South, Caledonia, ON, N3W 1K8. 
905-765-6552
13 Sports
is a hockey retailer located in Japan
 carrying some of the largest brands for all your hockey needs! Visit their location or check out their website for Sniper Hockey Canada sticks.
OFFICIAL PARTNERS
Sniper Hockey is pleased to partner with the following hockey organizations to further help younger hockey players become better! Check out some of these amazing hockey development opportunities!


EXCEL HOCKEY GROUP
-
offers a summer league dedicated to providing player with a unique summer hockey experience. Their goal is to help kids from across the region development their hockey skills and knowledge while establishing friendships through hockey that will last a lifetime! They provide exciting 3v3 hockey league during the dog days of summer (July/August) leading into the winter season.


PHD HOCKEY
- Jason Williams' continued and lengthy professional hockey career is the result of hard work, resiliency and passion for the game of hockey. Jason will provide insights into 
player development
 in all aspect of the game. Players will leave camp not only with 
improved skill sets
, but 
improved mindsets
 for elite level hockey!




CREATIVE HOCKEY DEVELOPMENT
- was developed by Dusan Kralik and Daniel Erlich who specialize on all levels of skill development and are excited to provide individual, group, tea, and international training with customized programs. This new business is fresh, full of energy, and excited to help players improve and succeed in their hockey careers while having fun!